FLAP SURGERY
Your bone and gum tissue should fit snugly around your teeth like a turtleneck. When you have periodontal disease, this supporting tissue and bone is destroyed, forming pockets around the teeth. Over time, these pockets become deeper, providing a larger space for bacteria to thrive and wreak havoc.
As bacteria accumulate and advance under the gum tissue in these deep pockets, additional bone and tissue loss follows. Eventually, if too much bone is lost, the teeth will need to be extracted.
Flap surgery is sometimes performed to remove tartar deposits in deep pockets or to reduce the periodontal pocket and make it easier for you or your dental professional to keep the area clean. This common surgery involves lifting back the gums and removing the tartar. The gums are then sutured back in place so that the tissue fits snugly around the tooth again.
A pocket reduction procedure is recommended if daily at-home oral hygiene and a professional care routine cannot effectively reach these deep pockets.
In some cases, irregular surfaces of the damaged bone are smoothed to limit areas where disease-causing bacteria can hide. This allows the gum tissue to better reattach to healthy bone.
MAXILLOFACIAL SURGERY
When facial reconstruction, including procedures involving the oral cavity, is called for, a specialist is needed. Surgical procedures of the neck and head area are performed by a maxillofacial surgeon.
Common maxillofacial procedures include denture-related procedures and jaw surgery.
JAW CORRECTION
Protruding chins, crooked or buck teeth or misaligned teeth are good candidates for maxillofacial surgery.
In some people, jaws do not grow at the same rate; one may come in larger than the other, or simply not be aligned properly with other bony structures in the skull. This can cause problems other than appearance issues; an improperly aligned jaw can cause problems with the tongue and lips and speech and chewing problems as well. Jaw surgery can move jaws into their proper place.
Other kinds of maxillofacial surgery can correct problems with upper facial features such as the nose and cheek.
In addition to correcting jaw problems surgically, orthodontic appliances such as braces may be needed to restore bite relationship and ensure continued proper alignment of the jaw. In some cases, tiny wires or small rubber bands may be needed to keep the jaws in place and promote faster healing. In other cases, small fixation screws or plates may need to be inserted in the jaws to facilitate easy movement of the jaws following surgery.
DENTURE FATIGUE
People who have worn dentures for a long time can sometimes experience loss of gum tissue and even bone, mostly from the wear and tear of the appliance on the soft tissues of their mouth.
In extreme cases, maxillofacial surgery, including bone grafts, manipulation of soft tissues or even jaw realignment, may be performed to correct such problems.
We look forward to caring for you and your family's dental needs! Please click on the links below for more information.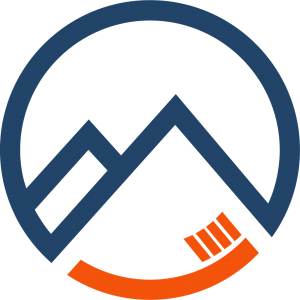 GUNBARREL FAMILY DENTISTRY TEAM
Please click on a name or thumbnail to learn more about a team member's specialty, education and professional affiliations.
We encourage you to contact us whenever you have an interest or concern about dentistry procedures such as porcelain veneers, dental implants, and tooth whitening in Gunbarrel.